Our group lesson timetable enables you to progress through our structured skill level system with other participants of the same ability.  There is a maximum of 10 participants on each group lesson. Our lesson structure is highlighted below:
Level 1    Complete Beginners
Level 2    Developing Snowplough
Level 3    Introduction to turning
Level 4    Linking Turns
Level 5    Basic & Plough Swings
Level 6   Learning to parallel turn
Level 7   Improving your technique.
To be eligible for Open Practice, a beginner would need to complete level 4. As everyone progresses at a different pace, it is possible that certain lessons may need to be repeated before you move onto the next skill level.
NEW FOR SUMMER 2012   – MAIN SLOPE MISTING SYSTEM  
Experience the Difference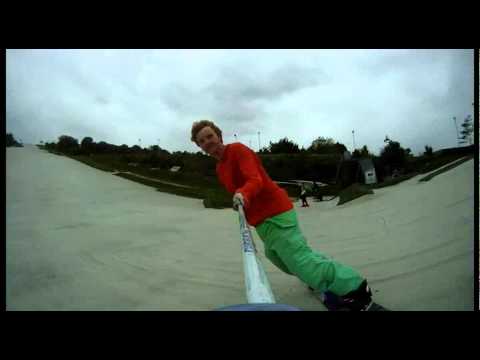 Private lessons
Private lessons are a good form of learning for those that wish to progress quickly or just want a re-assessment of their ability. More than one person can take part in a private lesson we just ask that the participants are at the same skill level. Shorter 30 minutes sessions are available for Tots skiers (ages 4-7).
There is a minimum age limit of 4 years for skiing.
Open Practice
Open practice is recreational use of the slopes, without tuition, available to experienced skiers and boarders. Available in 1.5 hour sessions to suit you
"EXPERIENCE THE DIFFERENCE!" 
For the enjoyment and safety of all of our customers, anyone wishing to enjoy the main slope without tuition must be an experienced slope user who meets our minimum skill levels. Therefore, you must be able to use the lifts, control your speed/direction, perform controlled linked turns and be able to stop.
If you're a little short of this standard, have a look at our lesson timetable. We'll get you up to scratch in no time.
Last tickets are sold 1.5 hours before closing time.