Group Lessons
Our group lesson timetable for adults and juniors enables you to progress through our skill level system with other participants of the same ability. There is a  maximum of 8 pupils on each group lesson (A-E/F). For instance, to be eligible for Open Practice, a beginner would need to complete levels A-C and also be  competent in using a drag lift. as everyone progresses at a different pace, it is possible certain lessons may need to be repeated before you progress onto the  next skill level.
Level A   Complete Beginners
Level B    Side Slipping
Level C   Starting to turn
Level D   Falling Leaf & Garland turns
Level E   Linking all turns
Level F   Advanced Turns
NEW FOR SUMMER 2012 MAIN SLOPE MISTING SYSTEM
Experience the difference!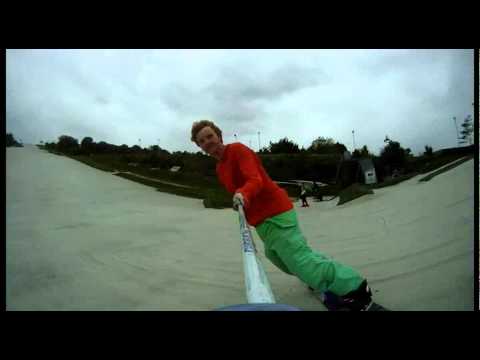 Private Lessons
Private lessons are a great way of learning for those that want to progress quickly. More than one person can participate; we do ask that everyone is at the same skill level.
These lessons are available at your convenience if we have a time slot available. Just give one of our team a call to book.
There is a minimum age limit of 9+ years for snowboarding.
Open Practice
Open practice is basically recreational use of our main slope, without tuition, available to experienced skiers and boarders. Available in 1.5 hour sessions to suit you…
For the enjoyment and safety of all of our customers, anyone wishing to enjoy the main slope without tuition must be an experienced slope user who meets our minimum skill level.
To be open practice standard, you must be able to use the lifts, control your speed/direction, perform controlled linked turns.
If you're a little short of this standard, have a look at our lessons timetable. We'll get you up to scratch in no time.
Last tickets are sold 1.5 hours before closing time.
Freestyle Night
This takes place on a Thursday evening between 8pm-10pm. All riders must be at least levels F+ for Snowboarding and 7+ for Skiing. Your own equipment is required and helmets are compulsory. Each night is supervised by our own qualified freestyle coach Alex Spence. To keep up to date with our freestyle events, please follow us on Facebook